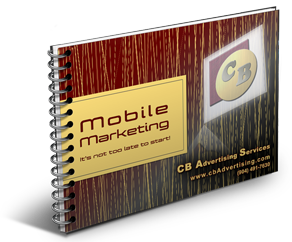 Mobile Marketing  –  It's not too late to start!
Get this valuable eBook today at no cost or obligation. This eBook will provide you with some current statistics of how mobile devices are used by the consumers as well as some of the tools that business could and should take advantage of.
• Get a better understanding of where the mobile trend is headed
• Learn why 2013 is dubbed the year of Mobile
• Find out why your business needs a mobile marketing strategy
"Mobile Marketing – It's not too late to start!" will be sent to you to the email you provide in PDF format, so please make sure you have entered the email address correctly.

Email Marketing You Can Trust